Galiwin'ku, NT
My name is Nyomba Gandaŋu.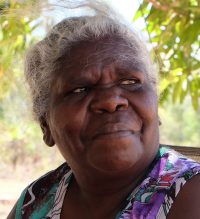 My clan is Golpa. I was born in Galiwin'ku.
I am Traditional Owner for the eastern side of Galiwin'ku, a place called Galawarra. I have many roles in the community. I work as senior Yolŋu community engagement officer at 'Connecting Beginnings'. I am also doing a Diploma of Indigenous Research.
In the presentation below, I'm talking about Monitoring and Evaluation, Yolŋu way.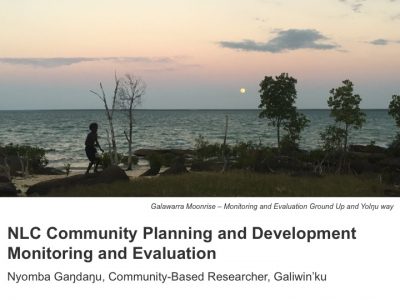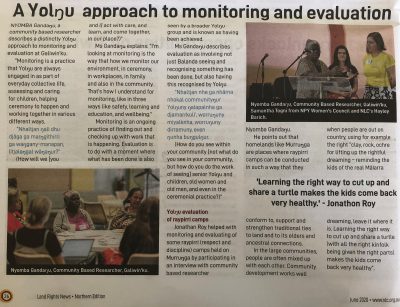 Presentation to Central Australia Community of Practice Forum, 1-3 October, 2019
Presentation at Changefest 2019, Mt Druitt NSW