Alice Springs, NT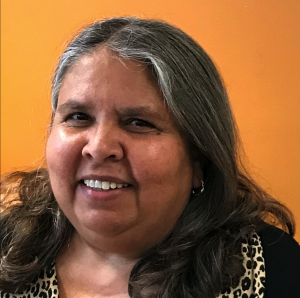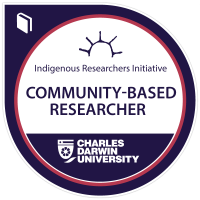 My name is Gloria Baliva I am from Alice Springs, I am of Western Arrernte and Luritja descent. I spent my childhood travelling between Alice Springs, Ntaria and Papunya. I went to primary and high school in Alice Springs.
My first job was with Kmart as a retail assistant and cashier in 1986.
I spent a couple of years in Wallace Rockhole Community and worked in the council office, as a tourist guide, administration assistant and bookkeeper.
I went on to do bookkeeping with Ngurratjuta Pmarra Ntjarra Aboriginal Corporation
In 1993 I worked for CAAMA (Central Australian Aboriginal Media Association) as a Retail Assistant in the shop and Administrative Assistant/Bookkeeper in the warehouse.
In 1995 I became a stay-at-home mum and had 4 children, when my youngest started primary school, I worked at the school he was attending as an Assistant Teacher, in 2016 I completed a Diploma in Education Support and when I graduated, I received a Teachers Mutual Bank Award for outstanding achievement I was also part of the FaFT program for a few years.
2016 I began research work with Menzies School of Health Research.
Research projects: