Wurrumiyanga, NT
My name is Ainsley Kerinaiua.
I am a Traditional Owner. My skin group is Miyartiwi (Pandanus).
I work with Territory Families and Community Housing as an Aboriginal support worker. I am on the Community for Children Committee (CfC), and I am also a Chairperson for the new First Response Team that has just started in Wurrumiyanga. This group includes 2 members from each skin group – Wantarringuwi (sun), Miyartiwi (pandanus), Marntimapila (stone), and Takaringuwi (mullet) – and we have 8 teams altogether. On these teams there are representatives from each organisation – Catholic Care, Police, Night Patrol, NIAA and the leaders are all part of this as well, including Hadley, Wally and other senior people.
I have worked before as a youth support worker with Red Cross. I have also worked for NT Emergency Services (focussing on disasters, cyclones, flooding etc). I was the coordinator of Baby Fast for 5-6 years, directing the team members in their tasks, and running the program for young people (0-3 years old), and involving 5 generations of carers around those children based on their needs.
My passion is working with childrens services. I have always worked with children, and all the first job experience I have had, leads me to my work today. With this job I get to travel to Milikapiti and Garden Point to see other families.
Its good that I am now involved in this research with CDU that is funded by Mantiupwi.  It gives me ideas about how to work with my community in this gambling situation, not removing the gambling but managing and maintaining in the right way.
Resarch Projects:
Mantiyupwi Family Trust Gambling Amelioration Project, with CDU (2023)
If you are interested in working with me, please contact Mantiyupwi Family Trust, through Tiwi Resources.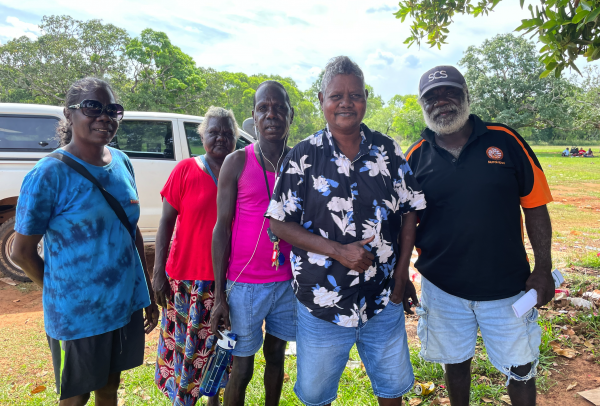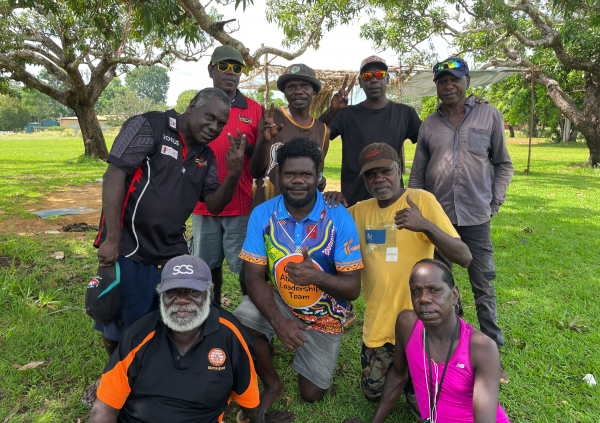 Images: Research on the Mantiyupwi Gambling project, March 2023