Bulgul and Darwin, NT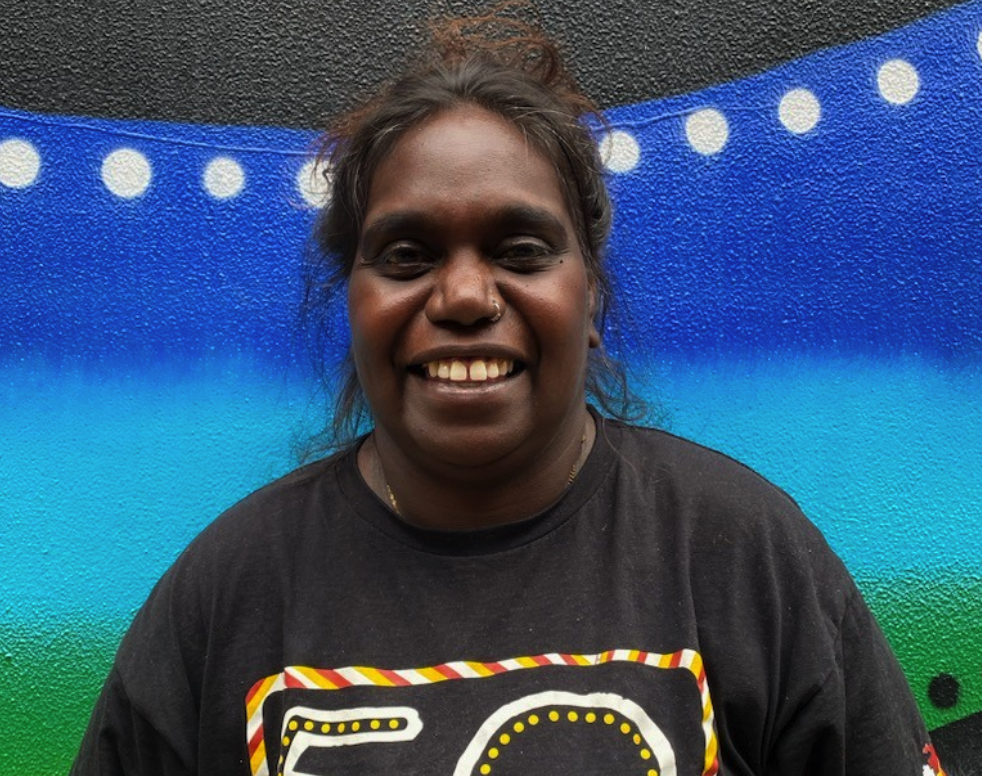 My name is Teresa Burrburr and I am from Bulgul community. Bulgul is about 2 hours and 250 km away from Darwin heading through Litchfield park, towards Peron Island at Channel Point.
Approximately 10 people live there all year round – 5 Rangers and my 3 Mums and Uncle. Other families have houses there and they come on weekends and public holidays in the dry season.
I'm employed with the NLC as a senior ranger. I have been working as a ranger for 5 years. I started working as a Ranger in 2018. In 2023, I have had the opportunity working as a researcher with CDU and the NLC.
I have compiled Cert II in Resource and Infrastructure, Cert II in Fisheries Compliance and Training and Cert III in Conservation and Land Management through Batchelor College Institute. I also have a number of other certificates, including Water Quality Testing – Stage 1. I also have my White Card, Coxswain Ticket, Remote First Aid certificate, 4WD and ATV training certificates, and chainsaw and other small machines certificates.
In 2018 I attended my first Ranger Forum in Burketown Forum, where rangers from WA, NT and QLD all came together to meet with each other and talk about ranger business.
Last year I went to Alice Springs for the Women's Ranger's forum (2022). We went to Ross River for a week. We talked about women's issues and everyday issues within family, community and the workplace. There were ladies from the CLC and the NLC who were there, and women rangers from all around the NT travelled down to the forum.
I was also invited to the Learning on Country 10 year anniversary celebration in Nitmiluk. I was there to help set up and direct everybody. It was a big celebration and kids came from all over, from communities with high schools and their own ranger groups.
In 2023 I have been travelling a lot. I went to Kathrine for a week for the Senior Ranger Coordinator Forum. This was coordinators, senior rangers, branch managers and admin staff from the NLC. We were there to discuss what are our rights, and we asked if the managers could come out bush so they can see how we struggle and what it is like. Then the mangers will now how to interact with us and understand what we are doing out bush.
In May 2023 I will be attending the Wiyi Yani U Thanagani National Summit / First Nations Women's Summit as an NLC representative.
Strong Women's Leadership Forum at Ross River in 2022.
Coordinator and Senior Ranger Forum, Katherine, March 2023.