.
Indigenous research micro-credentials are awarded to Indigenous researchers who are proficient in 'both-ways' research in their communities. Awardees are qualified to undertake intercultural research under elder authority, while engaging with nonIndigenous partners and organisations.
These credentials operate as dual-academy credentials. They recognise research skills 'in-place', with each award requiring authorisation by Charles Darwin University and senior authorities within the community where the credential is awarded.
This credential is for people just beginning to explore research work. It supports young people to work with family members and CDU staff, and acknowledges the participation and contribution made by an Indigenous research collaborator to a  research project.
Level: Beginner
This credential provides opportunities for Indigenous people working in their home communities to learn about research work, and to be recognised for their skills in bilingual and inter-cultural facilitation of research. It includes on the job training, and collaborative work on a CDU research project.
Level: Intermediate
This credential is available to senior Indigenous researchers with significant previous experience in intercultural research, and developing collaborations which engage different practices of knowledge and governance. It provides recognition of their prior learning and cultural authority.
Level: Experienced
The Diploma of Indigenous Research offers opportunities for Indigenous researchers to build on the profound depth of research knowledge that exists within the traditions of Indigenous people within Australia. This course focuses on promoting knowledge and cultural traditions in research with Indigenous groups and suporting the positive contributions Indigenous researchers can made to both Indigenous and non-Indigenous society.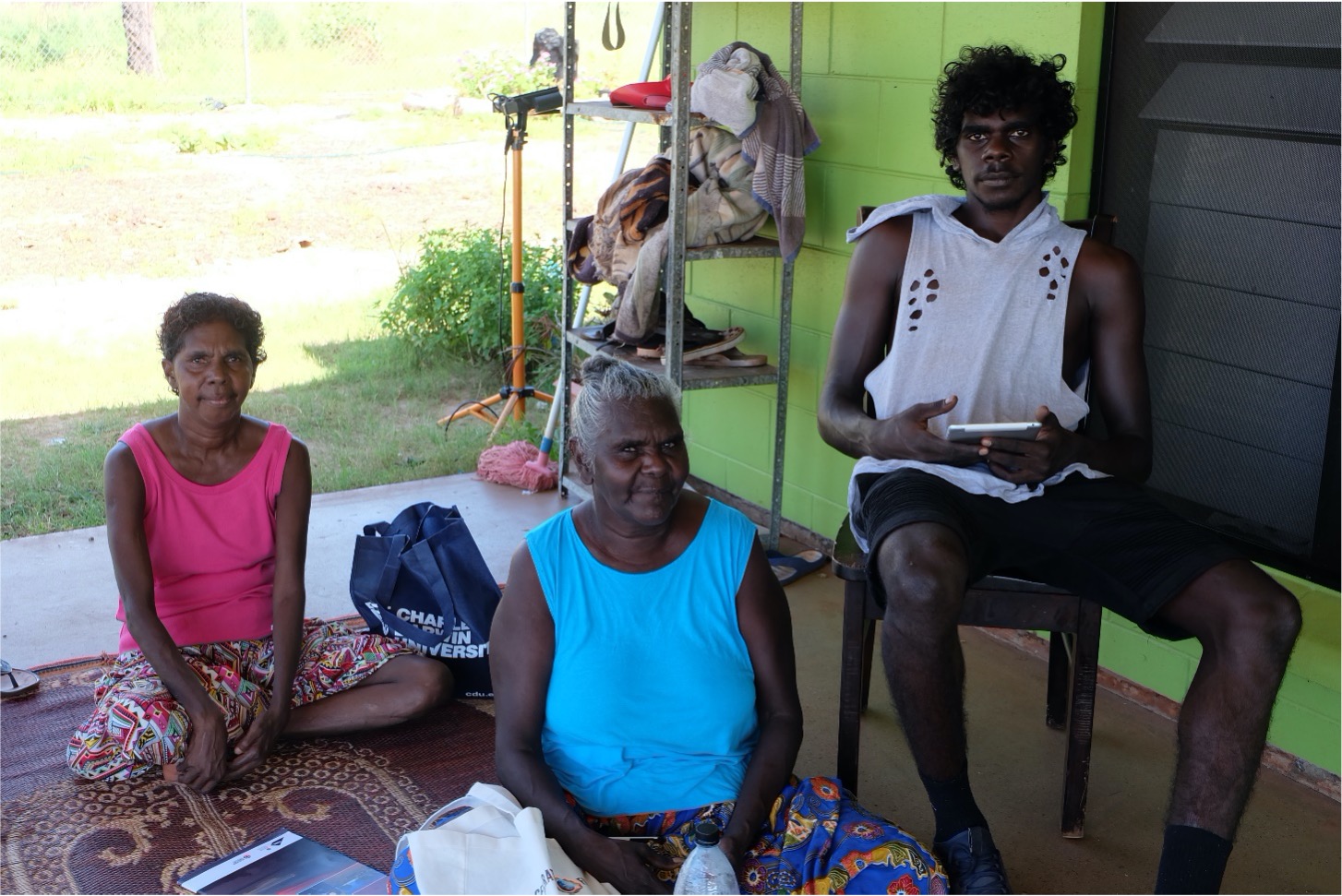 Credential co-designers: Hazel Gondarra, Rosemary Gundjarranbuy, Simeon Dhamarrandji and Stephen Dhamarrandji (not pictured).