Milingimbi, NT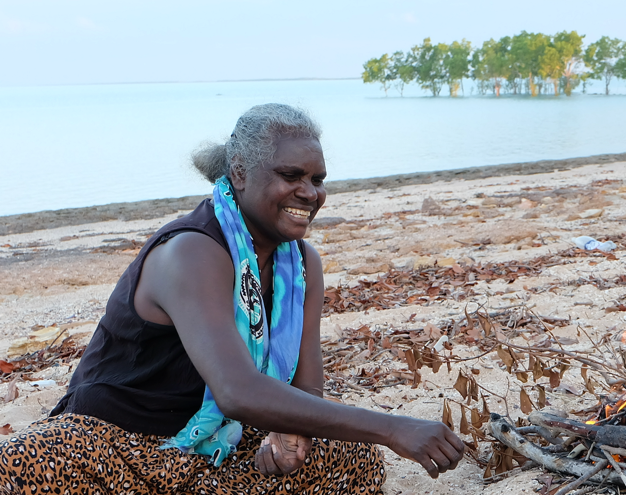 My name is Gwen Warmbirrirr (Ganambarr).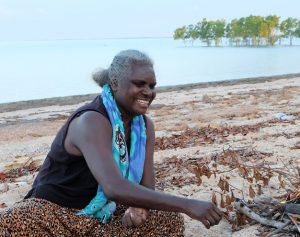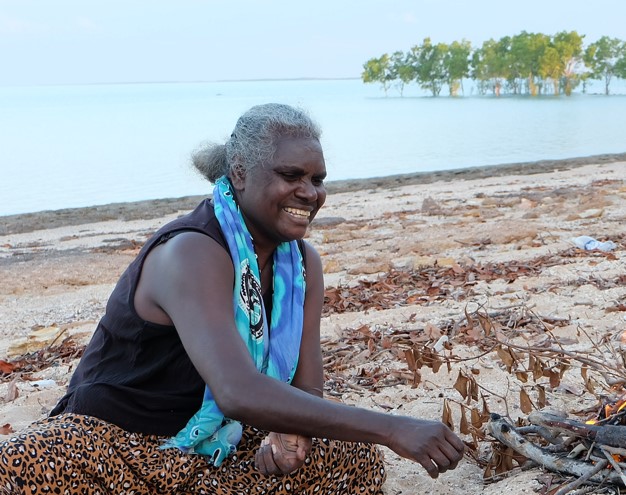 I come from Milingimbi Community. My real homeland is in Rurrungur and Gundalmirri. I was born in Milingimbi 13 February 1958.
I worked as a teacher when I was still young. I trained through Batchelor College to receive a Diploma of Teaching. I have worked across all classrooms at Milingimbi school, and have taught there now for 40 years.
I am also working in the community, supervising the Nyäḻka Women's Corporation. Nyäḻka corporation was my vision for the women of Milingimbi. We are creating a pathway where the young women can learn from the older women about our children and about the knowledge that has been kept in the community that the younger generation doesn't know about.
Currently I am a board member for the Aboriginal Resource Development Service (ARDS): https://ards.com.au/about/board/
I'm working on a personal research project called "Creating new futures by connecting to past histories: Research for Milingimbi community and education"
Children in Milingimbi are growing up and not knowing what Milingimbi was like before. I have been talking to people and learning their stories. Remembering the history of how people came to be in Milingimbi, how balanda people came, and how the other Yolŋu people connect to each other through their different cultural background.
My research will be interviewing people that knows about the history, language, culture and stories that the old people have been telling to us. About what they know, and what has been done in the past, about the history of Milingimbi.
In this research we will be creating a new pathway where young people, children of the school age, can learn from senior people about their history that they haven't heard before. They can learn about their family that made those connections to the people of that land called Milingimbi, and how they themselves are connected to other families and clan groups in Milingimbi.
Publications:
I am the author of: