Indigenous Governance and Leadership Development Strategy
This project was commissioned by the Northern Territory between 2013-2015 and involved collaborations in 5 remote Aboriginal communities.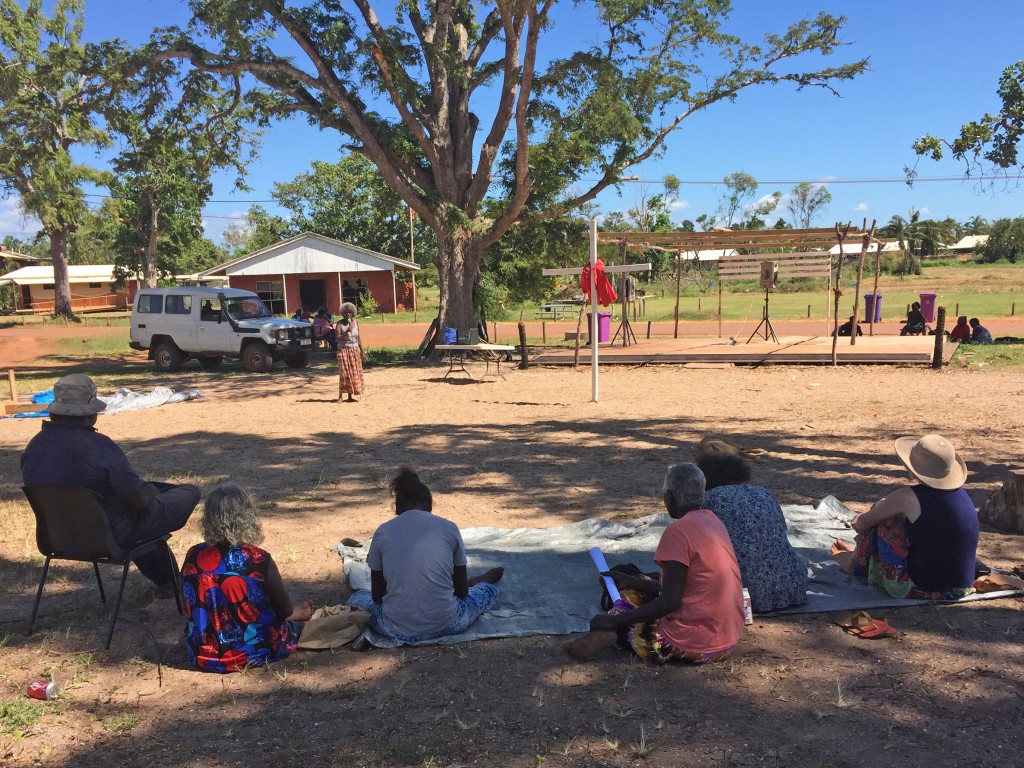 Lily Roy addresses a meeting about a petition to government at Jess Smith Park, Milingimbi
Project Aims:
Researchers from The Northern Institute at Charles Darwin University worked with local people, decision-making groups and government staff in five remote NT communities to:
Better understand Aboriginal and Western governance systems and arrangements
Develop new ways of supporting and growing knowledge and skills in governance and leadership
Find better ways for Aboriginal and Western governance systems and arrangements to work together
Stage One – Planning with communities
Stage 1 involved collaborative work with community leaders, traditional owners, community members, decision-making groups and staff in government organisations (Australian, NT and Local) about local Aboriginal and Western governance in the community. Learning about: How do they work together? What is working well, and are there problems? What changes can be made? What would people like to know more about and what skills would they like to develop?
Stage Two – Working with communities
Work continued in each community following the plan we made together in Stage 1. In some communities this involved collaborative work building new Aboriginal corporations or other groups, in others it involved community based mentoring and developing resources documenting what counts as governance and leadership, including documenting how are these things different and where they connect.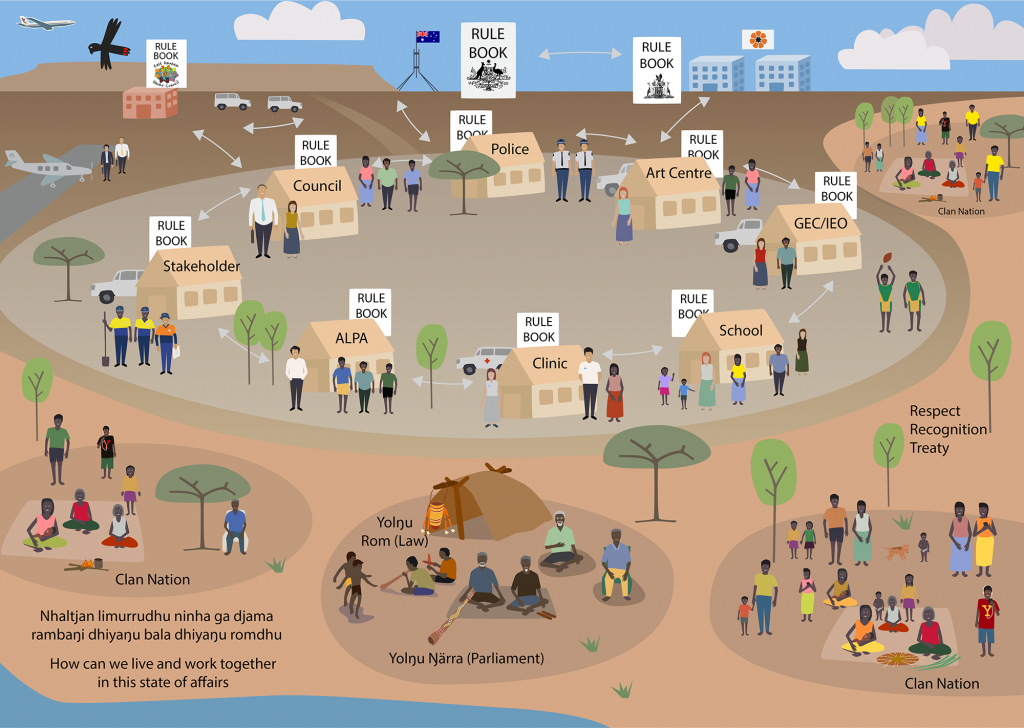 Resource developed during the project to assist talking about governance at the intersection of Western and Indigenous governance practices.
Indigenous Organisations: