Disaster Resilience and Emergency Management Research in Aboriginal Communities in Darwin and Palmerston.
This project was conducted as a partnership between Larrakia Nation Aboriginal Corporation and Australian Red Cross during 2015.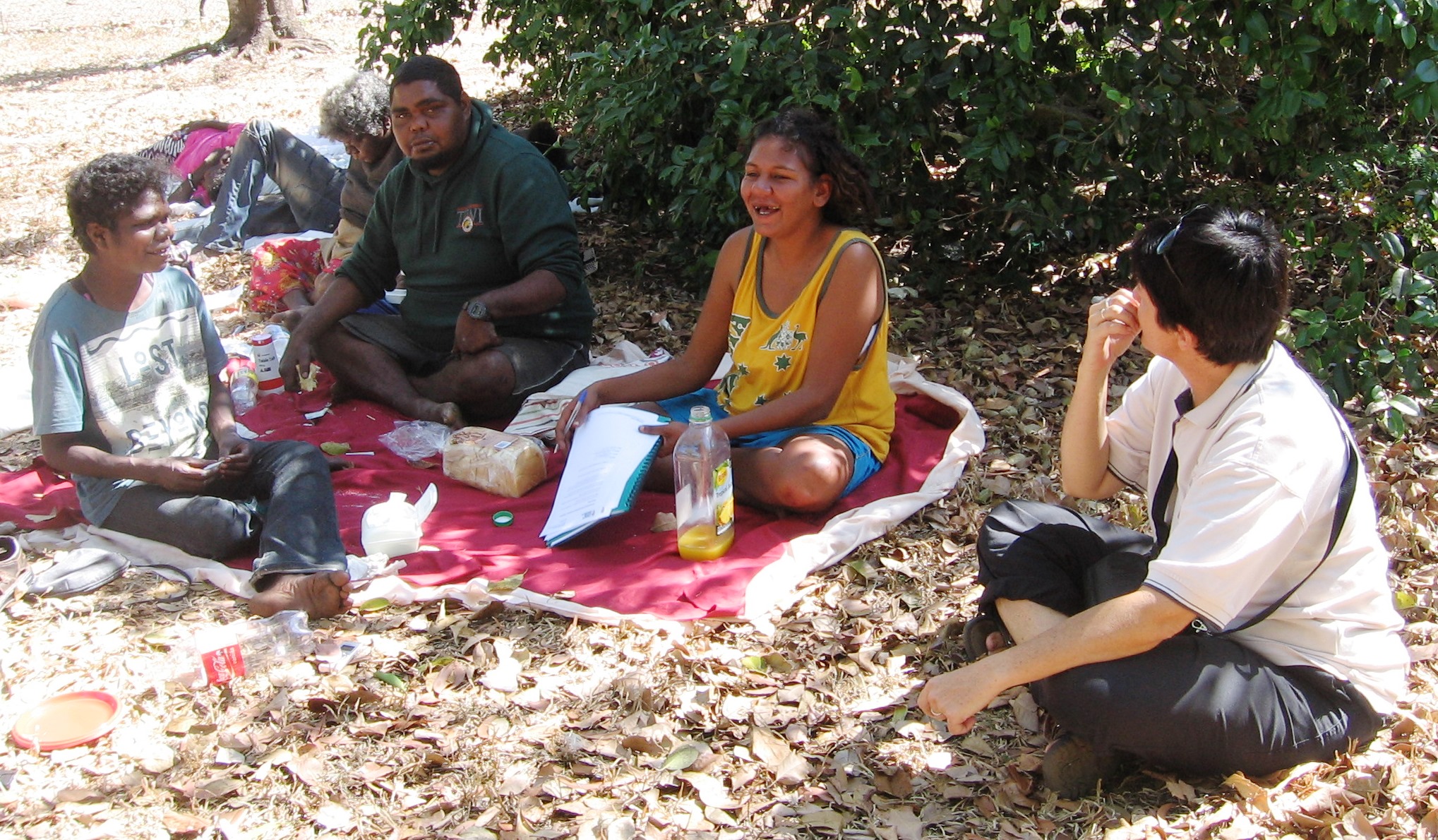 Disaster management research with Tiwi Long Grassers, Lake Alexander, Darwin. Consultation facilitated by Donna Jackson from Larrakia Nation Aboriginal Corporation.
Project Aims:
To explore the experiences of Aboriginal and Torres Strait Islander peoples in Darwin when a cyclone, bushfire or severe weather event strikes and in its aftermath, and to identify the determinants of vulnerability from the perspective of these communities.
Research approach:
Reseach was carried out by teams of Indigenous and non-Indigenous researchers working together to produce a project design, and then to initiate consultations with Aboriginal people living in Darwin's 7 Town Communities and the Long Grass. Where possible discussions were conducted in language. CDU researchers also conducted consultations with a range of stakeholders from government and non-government organisations.
Outcomes included:
Detailed accounts of emergency management in Town Communities and the Long Grass
Identified vulnerabilities for these communities during a crisis
Recommendations for NTES and service providers around supporting these communities in the future
Preparation for community specific disaster management plans to be negotiated between NTES and Town Communities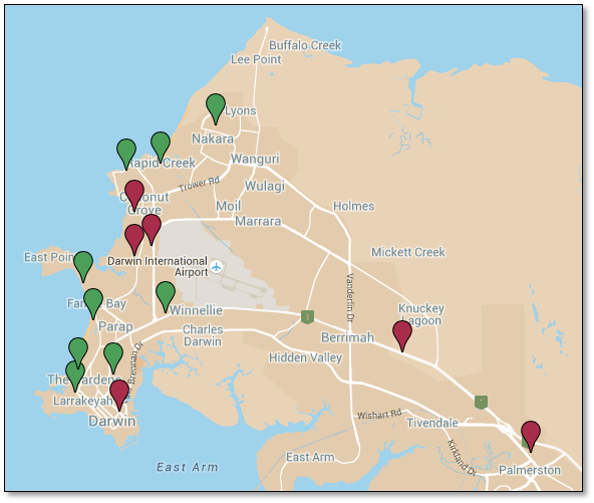 Communities that were consulted during this project.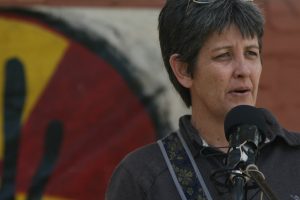 Donna Jackson from Larrakia Nation Aboriginal Corporation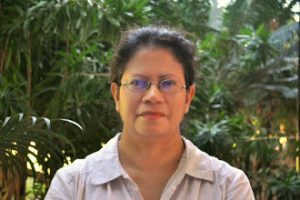 Kellie Pollard from Larrakia Nation Aboriginal Corporation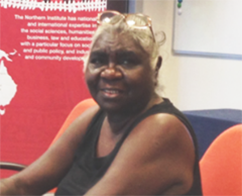 Joy Bulkanhawuy from Raki Mala Consultancies