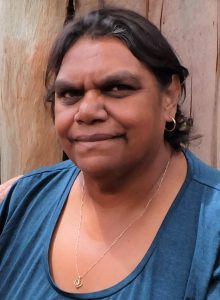 Alice Springs, NT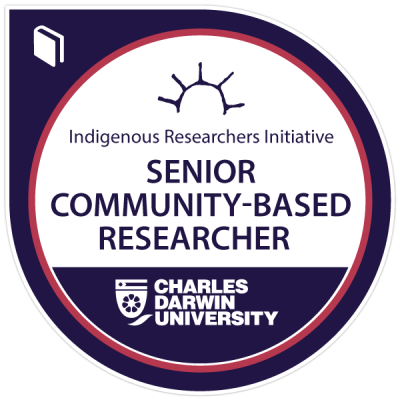 Denise Foster
Senior Researcher, Tangentyere Council Research Hub
Alice Springs, N.T
Research experience: 13 years
ORCHiD: https://orcid.org/0000-0001-8566-2967
Research Specialities: Social research, Indigenous research, community engagement and evaluation
Denise has been involved with social research and evaluation for the last 13 years.  In that time Denise has been involved in a diverse range of projects, ensuring that the Research Hub conducts sound and respectful research. She recognises the importance of giving the people the opportunity to participate in all stages of the research process: designing the research, collecting and analysing data, and working to ensure that the findings and recommendations reflect the views of the participants. One of her key interests is ensuring those who give their time and part of themselves to help make the lives of the Town Campers better are properly recognised.
With her strong cultural backgrounds she has earned the trust, respect and authorisation from her elders to gather information and to use it so that it will benefit Aboriginal people for better living conditions, health, education and employment. Denise is passionate about Aboriginal people being in control of research and making sure the research is used appropriately.  She sees research as one important way that Aboriginal people can actively try to solve the disadvantages that Aboriginal people have and face every day!
Denise is interested in developing professionally, but thinks that qualifications are not the most important focus, rather for her it's about working in partnership and meeting those needs and fixing those disadvantages together.  She sees being an Aboriginal researcher as an opportunity:  to be able to voice the concerns of Aboriginal people and to fight for the truth and a better life.  For her, standing up being strong as a researcher is all part of making life better for people in the Town Camps.
Following is a brief list of some of the projects she has worked on:
Alice Springs Alcohol Restrictions– 2002
Mobility – 2004
T Intervention – 2007
Opal Fuel Rollout – 2009 – 2010
Post Occupancy Evaluation– 2008-2011
Income Management – 2011 – 2014
Town Camp Health Project – 2014
Alcohol Management Plans – 2015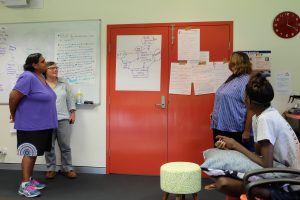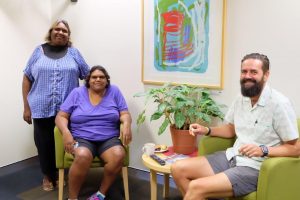 .