Alice Springs, NT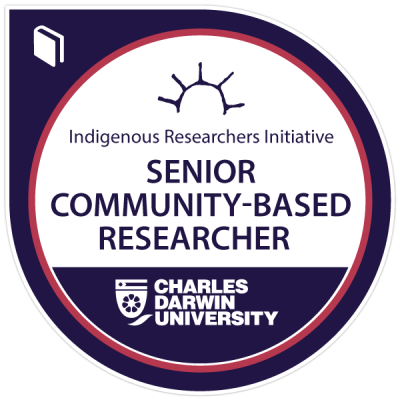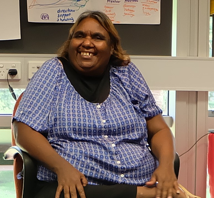 Vanessa Napaltjari Davis
Senior Researcher, Tangentyere Council Research Hub, Alice Springs, N.T
Experience:  15 years
ORCHiD: https://orcid.org/0000-0001-9828-8038
Research Specialities:  Social research and evaluation, Indigenous research, and community engagement and data collection.
Vanessa has over 15 years of experience in social research work, evaluation and data input and analysis. She has the language, cultural knowledge and the expertise to conduct respectful and in-depth research in Aboriginal communities. She has developed as an Aboriginal cultural broker and as a researcher while employed at the Research Hub.
Vanessa works to sensitize other researchers of the importance of doing things the right way with Aboriginal people. It is important that when working together that time must be respectfully given according to our environment and culture.  Vanessa is also an advocate for working in partnership. Building up our relationship with other academic researchers from different universities and other organizations strengthens our work and creates new opportunities in the future.
Being an Aboriginal researcher is a great opportunity.  It gives us the opportunity to be involved with research, to be heard, to voice our concerns and to give voice to people from the communities to act on our collective concerns and to fight in what we believe is the truth. With our strong culture backgrounds we have earned the trust, respect and authorization from our people to gather information and to use it that will benefit Aboriginal people for better living conditions, health, education and employment.
Following is a brief list of some of the projects Vanessa has worked on:
And some of the publications she has co-authored:
Audrey McCormack, Vanessa Davis, Dianne Impu, Tiara Foster, Denise Foster and Gillian Shaw. Intervention. Experiences And Opinions of Alice Springs Town Camp Residents of the Northern Territory Emergency Response, 2008.
Foster D, Williams R, Campbell D, Davis V, Pepperill L. 'Researching ourselves back to life': new ways of conducting Aboriginal alcohol research. Drug and Alcohol Review 2006; 25 (3): 213-217.
Ulrik J, Foster D, Pepperill L, Davis V, Abbott D. New ways, old ways. In 8th National Rural Health Conference. Central To Health:Sustaining Well-being in Remote and Rural Australia. 10-13 March 2005, Alice Springs, Northern Territory. 2005: unpaged.