Alice Springs, NT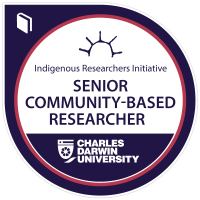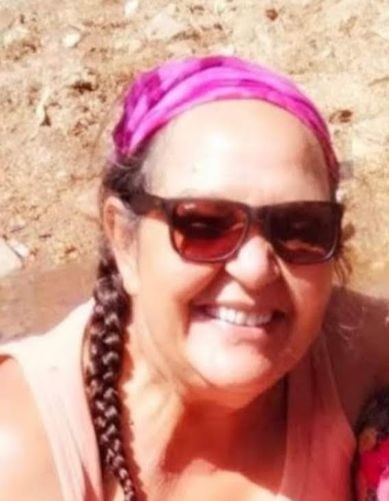 I have been working as a community researcher for over 20 years. I am based in Alice Springs, and over the last 5 years I have also travelled extensively to other communities working on a variety of different projects.
I enjoy and love research work. As a community researcher, I am doing work that can benefit that community. Often information we gather goes back to government, and it helps with understandings around the services that are there for people.
As a researcher you have a job of telling people where you are coming from and why you are doing the work. The research is about benefiting the community in the long run, even if it does not help them straight away.
Going into Town Camps I am very careful how I work with people, making sure that we don't mention people who have passed away and aware of some of the issues happening in the community. I help people feel comfortable and not embarrassed. Sometimes people are happy to share stories if they are on their own, but if someone else is there they may feel like they are offending others, so it can be good to work one-on-one. You read body language, it's not always about speaking language. To tell a story you have to hear a story.
I have been involved in a number of research projects with Ninti One and other organisations:
I was a research assistant on the Evaluation of an Aboriginal Empowerment Program with Prof Komla Tsey and Anne Avery through the University of Queensland. See project report: Evaluation of an Aboriginal Empowerment Program (2000), and the research publication Tsey, K., & Every, A. (2000). Evaluating Aboriginal empowerment programs: the case of Family WellBeing. Australian and New Zealand Journal of Public Health, 24(5), 509-514.
A project associated with the installation of new electricity boxes and the transition from power cards to a new system where people can top up their metres at the shop. Part of my job was to go out and let the community know who was going to come out and visit them, and what was going to happen. First of all, I worked with the workers who were installing the boxes, helping them to understand feel comfortable in the community. Then I also worked directly with the community asking them about how they coped with the boxes and hear their story. (Yuendumu, Lajamanu, Kalkaringi and Hart's Range).
Research around the Milpa (lizard) program – clean faces and clean hands. This research was about people recognise what Milpa is about, and if it makes a difference to incidence of Trachoma (Finke and Ali Curung). See project report: Evaluation of the National Trachoma Health Promotion Programme, 2017
A project about community safety and wellbeing. This was particularly focused on health hazards and if the signs around the community were working for people (Docker River, Imanpa).
There was a project about mobility and service delivery – asking when and why do people travel to town? (Docker River, Yuendumu and Lajamanu). See project report: Aboriginal and Torres Strait Islander Mobility in Central Australia: Survey Reference Guide
WETT Program research based Yuendemu, Nyirripi, Lajamanu, Willowra
NT Review of Secondary Education, working with CDU and Deloitte in the communites of Yuelumu/Mt Allen and Utju/Areyonga.
In 2002, I was employed as a Senior Research Assistant with the University of Queensland when I was working on the Aboriginal Empowerment Program. Most recently I have been working with researchers from the Northern Institute, Charles Darwin University on a project monitoring and evaluating the NTG Local Decision Making Policy (2021-22) and the Review of Secondary Education (2023)
Publications:
Rees, S., Tsey, K., Every, A., Williams, E., Cadet-James, Y., & Whiteside, M. (2004). Empowerment and human rights in addressing violence and improving health in Australian Indigenous communities. Published in Health and Human Rights, for the President and Fellows of Harvard College on behalf of Harvard School of Public Health, 94-113.
Davis, V., Foster, D., Williams, E., and Foster, J. (2022) 'NTG Local Decision Making – Ground Up Evaluation, Alice Springs Town Camps Community Report' in Spencer, M., Christie, M., Boyle, A. (2022) NTG Local Decision Making: Ground Up Monitoring and Evaluation – Final Report, Charles Darwin University Uniprint