Galiwin'ku, NT
A.B.N.: 23719297883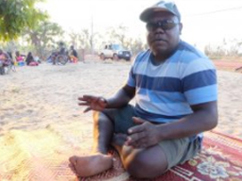 .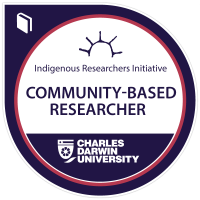 My name is Stephen Maliku Dhamarrandji, and I am a Djambarrpuyŋu person. I was born in Gove, Nhulunbuy and I was raised up at Rulku in Milingimbi, with my 3 grandmothers from the Gupapuyŋu clan.
When I was 12, I went back to Galiwin'ku and my schooling was at Sheperdson College. Then in 1993 I moved to study at St John's college in Darwin where I boarded for 3 years. I came back to Galiwin'ku and graduated year 11 at Shepherdson college.
Past employment:
2000 – 2002: Landscape Gardening (CDEP, Galiwin'ku)
2002 – 2005: Building and construction (Sport and Rec)
2006 – 2008: Assistant Tutor (Shepherdson College)
2006 – 2008: Teacher and Facilitator (FAST Program, Volunteer)
2008 – 2011: Bank Teller (Traditional Credit Union)
2011 – 2013: Case Consultant (Marthakal Employment Service)
2013 – 2014: Call Centre Attendant (Housing repair and maintenance )
2014 – 2016: Ranger, Gumurr Marthakal Rangers
2014 – 2016: Learning on Country Program (Shepherdson College)
2016 – present: Yalu' Coordinator and Skills Development Officer
I have a lot of experience in working with the community, and helping Yolŋu and Balanda brothers and sisters.
Research qualifications:
I have been awarded an 'Indigenous Community-based Researcher' micro-credential from Charles Darwin University (CDU). This recognises my skills in intercultural facilitation and research practice, and has been certified both by CDU and a Senior Yolŋu authority in Galiwin'ku. I am now also enrolled in the CDU Diploma of Indigenous Research.
Recent employment:
I currently work as a Coordinator and Skills Development Officer at Yalu' Marŋgithinyaraw Indigenous Corporation. I work with the Stronger Communities for Children (SCfC) program, assist with training, coordinate research projects with researchers from CDU and support capacity building within the organisation. My research projects have included:
Inter-Cultural Consultant:
I am currently available for work as a cross-cultural consultant. If you are interested in engaging my services, please get in contact via phone or email. My consultancy rates are charged at $120/hr.
Phone: 0459707444 Email: stevenlot133@gmail.com
Media Stories: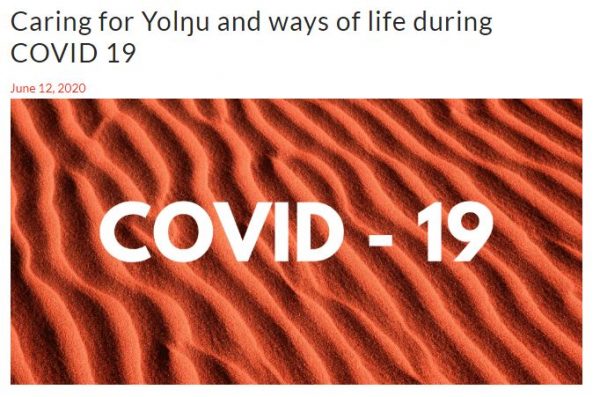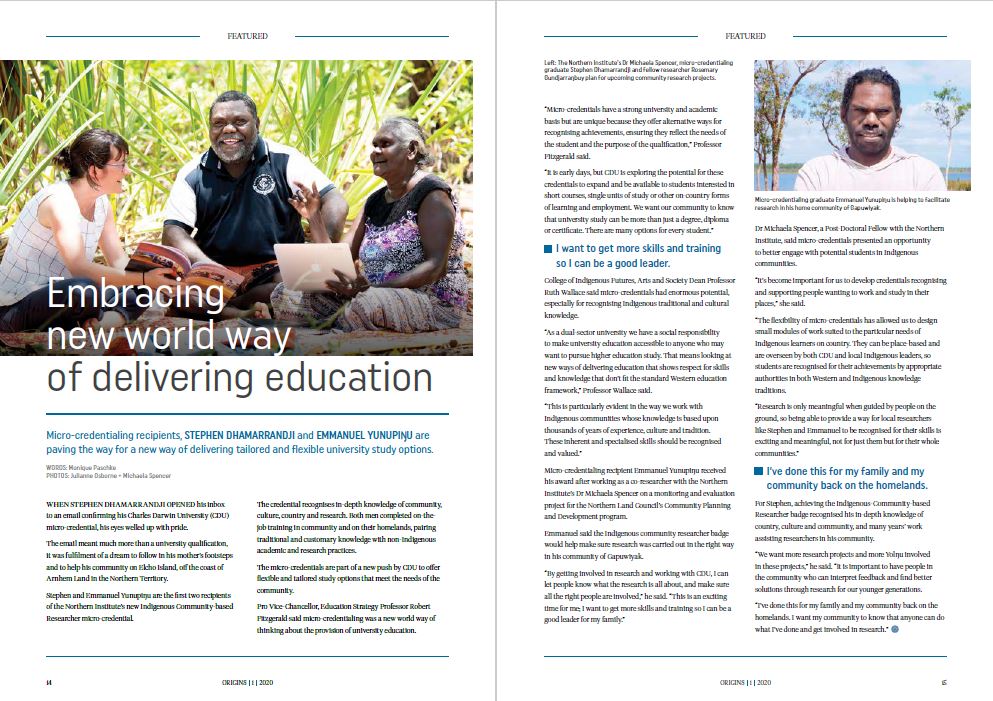 Presentations:
From Cyclones to COVID-19: Yolŋu perspectives on disaster management